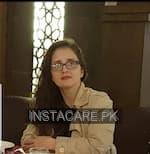 Dr. Misbah Malik
Gynecologist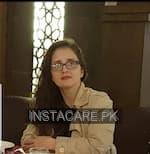 Dr. Misbah Malik - Gynecologist
Video Consultation
Iqra Medical Complex
Rs. 3000
---
Iqra Medical Complex
Monday

2:00pm - 5:00pm

Tuesday

2:00pm - 5:00pm
Wednesday

2:00pm - 5:00pm

Thursday

2:00pm - 5:00pm

Friday

2:00pm - 5:00pm
Qualification:
MBBS from King Edward Medical College, Lahore
FCPS from College of Physician & Surgeon Pakistan
MCPS from Punjab
Experience:
University of Education, Lahore as Lecturer
Lahore General Hospital as Senior Gynecologist
Jinnah Hospital, Lahore as Senior Gynecologist.
Dr. Misbah Malik is a is a Associate Professor Gynecologist and Obstetrician. She is having over 25 years of experience in the field of Gynecology and practices at Iqra Medical Complex , Johar Town, Lahore. Her field of interest includes Infertility Treatment, Laparoscopy, Epidural Analgesia, Caesarean Section/C-Section, Clinical Breast Examination(CBE), Normal Delivery, Tubal Ligation, Amenorrhea (missed Periods), Bladder Prolapse, Congenital Abnormalities, Fibroids (Uterine), Hormone Disorders, Ovarian Hypofunction, Aesthetic Gynecology For Vaginal Laxity, Antenatal Checkup, Contraception Advice, Post-Menopausal Bleeding, Urine Leakage, Vaginal Trauma After Child Birth, PCOS.
Patient Feedbacks
Frequently Asked Questions
Similar Gynecologist in Lahore
Top Specialities in Lahore
Top Gynecologist in Lahore Areas
Top Hospitals in Lahore
Radiology Pathology Labs in Pakistan
Popular Labs in Pakistan