Chughtai Lab Renal Function Tests Test Price and Details
Last Updated On Friday, March 24, 2023
Renal Function Tests at Chughtai Lab
Known as: RFT,Renal Panel
Rs.

1440
Rs.

1800
20% off
---
What is the Renal Function Test?
Kidney health is very important for our overall health and even slightest changes in it can cause major problems. RFT is a major test that is used to determine the overall kidney health. RFT is a renal function test that can be done from a simple blood sample to analyze the health of yourkidney.
When is a Renal Function Test performed?
People who show any signs and symptoms of kidney or some imbalance then your doctor will suggest that you should get an RFT. Some people who have the following conditions, are prescribed to get this test done.
People who are suffering with high blood pressure
People who go through pain during urination.
People who are diabetic and undergoing a treatment.
This test can either be performed on someone who has kidney diseases or going through a problem or if any one is experiencing symptoms of kidney disorders. It will help you to keep a track on your improvements.
People who are dealing with some kind of comorbidities should also get their RFT tests every now and then to see if their kidney health is in check or not.
This test is also done as a follow up test to patients who have recovered a kidney disease to rule out the probability if they are getting kidney disease back.
What does a Renal Function Test detect?
Renal function test detects a lot of things. Like:
The Blood Urea Nitrogen (BUN) is checked.
Serum Creatinine is checked.
If the level of Blood Urea Nitrogen BUN and Urea has increases then it will indicate kidney problems.
If in your RFT, the albumins have increased then it means that you have a damaged kidney.
Your sodium and potassium levels are also tested.
GF rate is measured in the RFT.
What are the benefits of this test?
One of the major benefits of this test is that this test is not only done when your doctor is in doubt that you have a kidney problem but it is also done when you are dealing with comorbidities and you are not sure if your medicines have any side effects or not. Some medications leave side effects so you need to get a Renal Function Test to know if you are all okay or not. It indicated your basic kidney health.
When should I know the results of this Test?
The time when you get the results depends on where you get your test done. It can be anywhere from a few hours to a day. But most probably the reports are compiled within 8 hours. These days, you can also have a look at your test results online.
Test Results range?
It will take 8 hours before you get your results. If you get your test done early in the morning then you will get the results in evening. If your result of the test is more or less than the Renal Function Test normal values, you must consider consulting a doctor immediately.
The range of the renal function test is around 7 to 20 mg/dL (2.5 to 7.1 mmol/L). Normal ranges may vary, depending on the reference range used by the lab, and your age.
---
Frequently Asked Questions
Now you can book all the Renal Function Tests test at Chughtai Lab Online with InstaCare.We provide a hassle-free medical testing service for patients.ou can not only find Chughtai Lab Renal Function Tests Test price and other information but can also book the test with just a few clicks. After booking just wait for the confirmation call of our representative who will guide you with complete details and confirm your test.
Yes, If you will book the lab test with InstaCare you will get discount on Renal Function Tests test at Chughtai Lab. InstaCare guarantees the lowest price of Renal Function Tests Test with quality services through its partner laboratories in Pakistan and internationally.
The price of Chughtai Lab Renal Function Tests is 1050 - 3000 but when you will confirm your test InstaCare will offer you much more discounted prices and other advantages.
Yes, You can view the results of your tests online with InstaCare and Chughtai Lab. We will also update you via SMS when your reports will be ready.
There are many labs in Pakistan but no lab is providing patients the facility of home sample collection for this test because it needs to be done in specific environment and timings.
---
View Test Prices In Other Cities
---
Chughtai Lab in Other Cities
---
Customer Reviews
Courteous staff and good quality services... I always prefer to book through InstaCare because of their economical rates.
---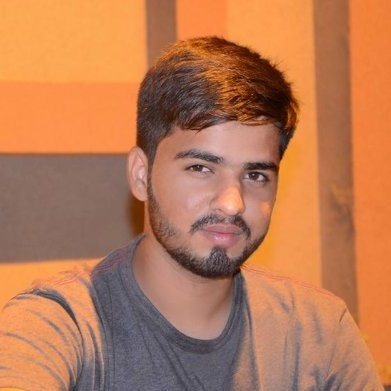 I book my appointment with Dr. Sadia and after my consultation with her. I booked my lab test through InstaCare home sampling service. They are quick and best.
---

Instacare offers best prices for lab tests and they are offering one stop shop for all medical related issues. Their CSR is too good and helping.
---

---
---
Radiology Pathology Labs in Pakistan